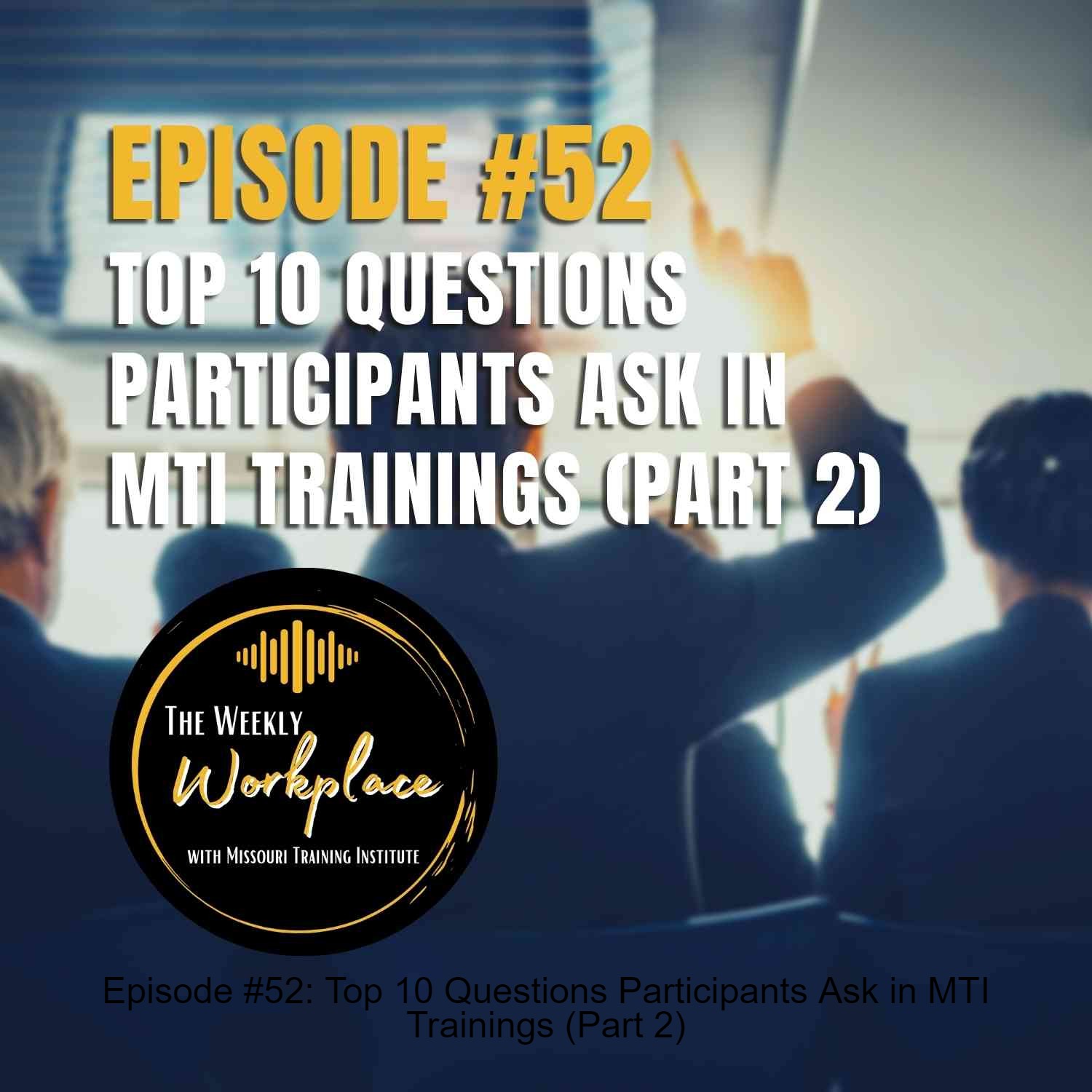 MTI has been around for over 30 years. During that time, MTI trainers and consultants have trained hundreds of thousands of participants across the country. So we asked ourselves, what are the most common questions we get from learners in our workshops? Listen to Rae, Bryana, and Dewey reminisce about their poignant and sometimes humorous experiences with the questions that get posed to us.  
mti@missouri.edu  I  573.882.2860  I mti.missouri.edu
Submit your episode idea.
Subscribe to our newsletter.
Join the waitlist for executive/professional coaching.